If you are a venue owner or are the representative of the venue, please feel free to claim the listing on our site.
Claiming your venue enables you to edit any of the current information we have in regard to your venue's listing. You can update this at any time and can list images that relate to the venue. Claiming the ownership also allows you to see the events that users have submitted to occur at your venue.
1. Log into your Eventfinda Ticketing account at https://pro.eventfinda.com.au/
2. Go to venues located in the black ribbon bar on the right-hand side of your screen

3. On the next screen, you will have the option to view all venues or create a new venue
4. Click on the tab all venues

5. Search the event you are trying to claim and click the orange claim ownership button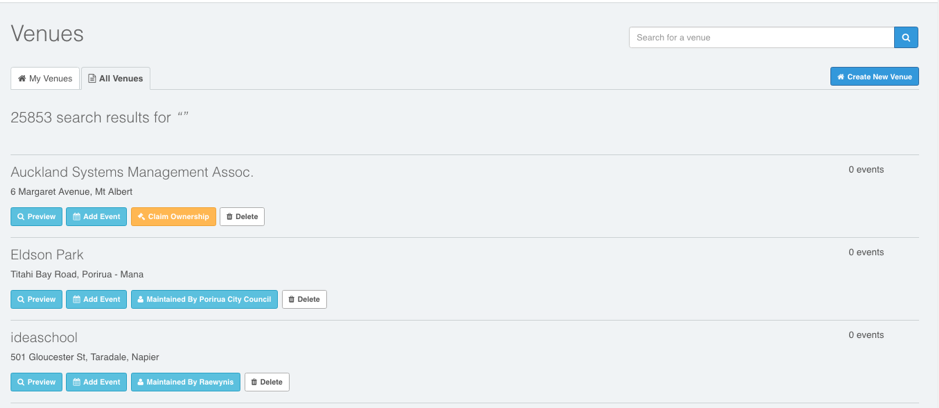 6. From this screen, you will have the option to confirm ownership of the venue. Click confirm. Once you confirm this, you will be able to edit information about the venue, for example updating contact details and opening hours.
7. If you go back to your venues tab, you will see the venue which has been 'owned' by your user account. You can now add an event at this venue if you wish.