This article guides you through how to process a refund in Eventfinda Ticketing. Please note the user must be an Eventfinda Ticketing promoter or Box Office Supervisor Seller to be able to process a refund in Eventfinda Ticketing.
1. Log into your Eventfinda Ticketing account at https://pro.eventfinda.com.au/
2. On the next page click the events tab on the left-hand side black ribbon bar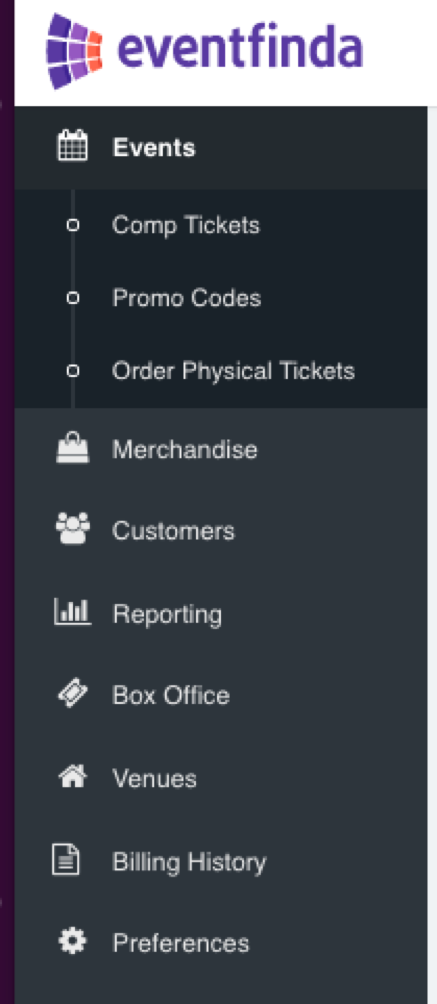 3. Click the Manage Ticketing button beneath the event you wish to process a refund for

4. On the next screen, click the Purchases tab

5. Find the order to refund using the customer's name, email or order number, and click the Order ID to open the order

6. Within the Order detail screen, click the red Refund button at the top of the page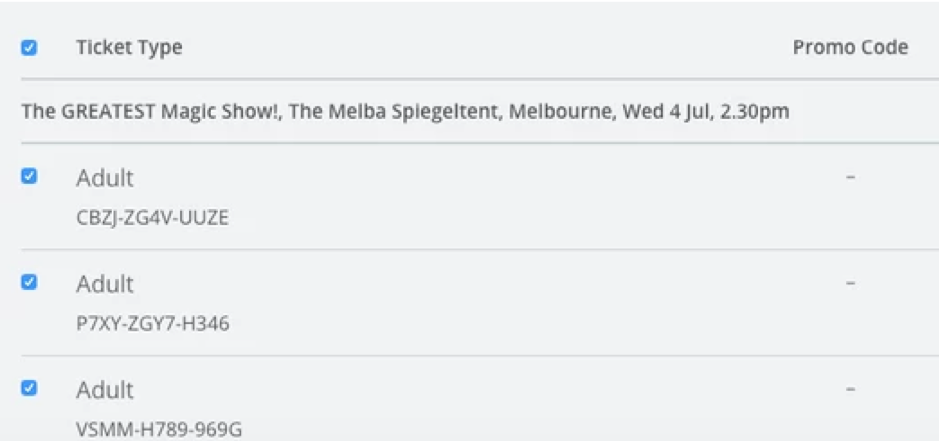 7. Ensure all tickets that need to be refunded are ticked. Untick any tickets that are not to be refunded
8. Click Next

9. You can edit the message that goes to the customer informing them they are refunded tickets if required

10. Click Confirm ticket refund

11. The customer will receive a confirmation email, and their funds will be returned to the credit card they used to make the transaction.